Crew may join or land for repatriation at canal ports.
Sign off/landing formalities of leaving crew and transportation from canal port to Cairo airport is attended by Leth Suez Transit.
 
Joining crew
Be in possession of valid seaman's book.
Hold an introduction letter from the owners stating ship's name, the port ship arrives and the Canal agent's name.
To hold contract of employment.
Officers should also bear their license of competency.
Repatriating crew
 
Owners / masters should provide Leth Suez Transit with the following:
Name
Position
Nationality and passport number
Destination.
Also to declare if PTA has been arranged or tickets are to be issued by the Canal agents with seamen's fare.
 
Visa:
For European and USA citizens entry visa not required. Visa for other nationalities can be granted on arrival at Cairo airport, but it is recommended to be obtained before departing their country to avoid eventual delays. For certain countries entry visa is required prior arriving Cairo.
As per 1st of July 2002 Egyptian Authorities have decided that crew changes of people coming from flwg countries are NOT allowed in Egypt: India, Pakistan, Bangladesh, Sri Lanka and Somalia. This means that we, asagents, cannot issue 'OK to board' for any crew with said nationalities.
 
IMPORTANT:
Far Eastern/African crew can not board ship flying flag other than their nationality. Master/officers may be excluded from this rule provided bearing translated license of competency. 
Women not holding seamen's book may be considered as passengers, which can affect the canal tolls charged, especially when ship is in ballast condition.
Disembarking crew should hold valid seaman's book or passports. It is strongly recommended PTA tickets to be collectable at desk of airline company at Cairo airport and not in Cairo town office. Domestic Airlines.
Egypt has two national carriers for internal flights, Egyptair and Air Sinai. Egyptair flies daily from Cairo to Alexandria, Luxor, Aswan, Abu Simbel, and Hurghada and twice a week to Kharga Oasis. Air Sinai flies from Cairo to Hurghada, Al Arish, Taba, Sharm el Shaykh, St. Catherine's Monastery, El Tor, and to Tel Aviv, Israel.
Suez odense Marine Service (SOMS):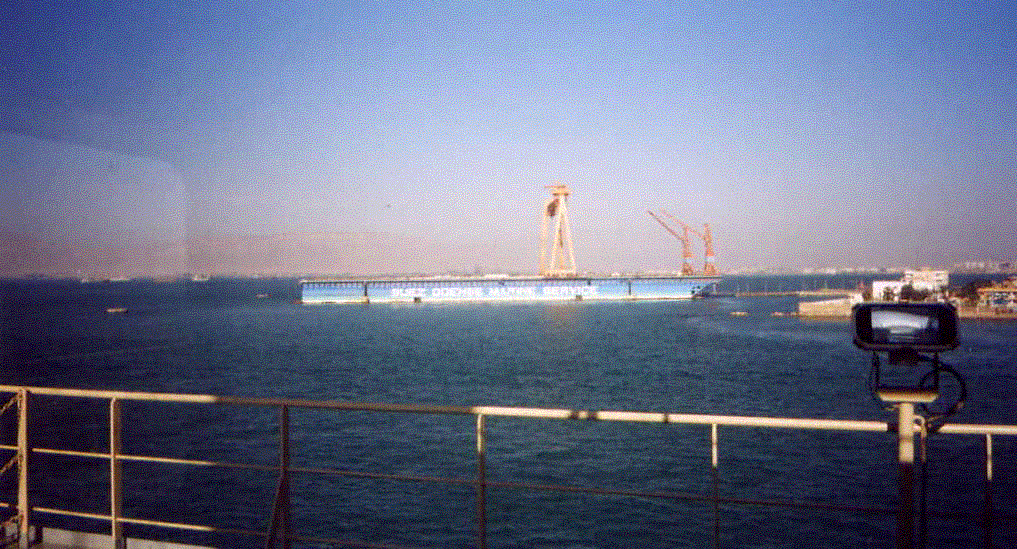 Egyptair Offices:
Alexandria: 19 Midan Zaghloul. Tel: 492-0778.
Cairo: 6 Adli Street, Tel: 920-000; 12 Qasr el Nil Street, Tel: 750-600; Nile Hilton Hotel, Tel: 759-703; Cairo Sheraton, Tel: 958-408